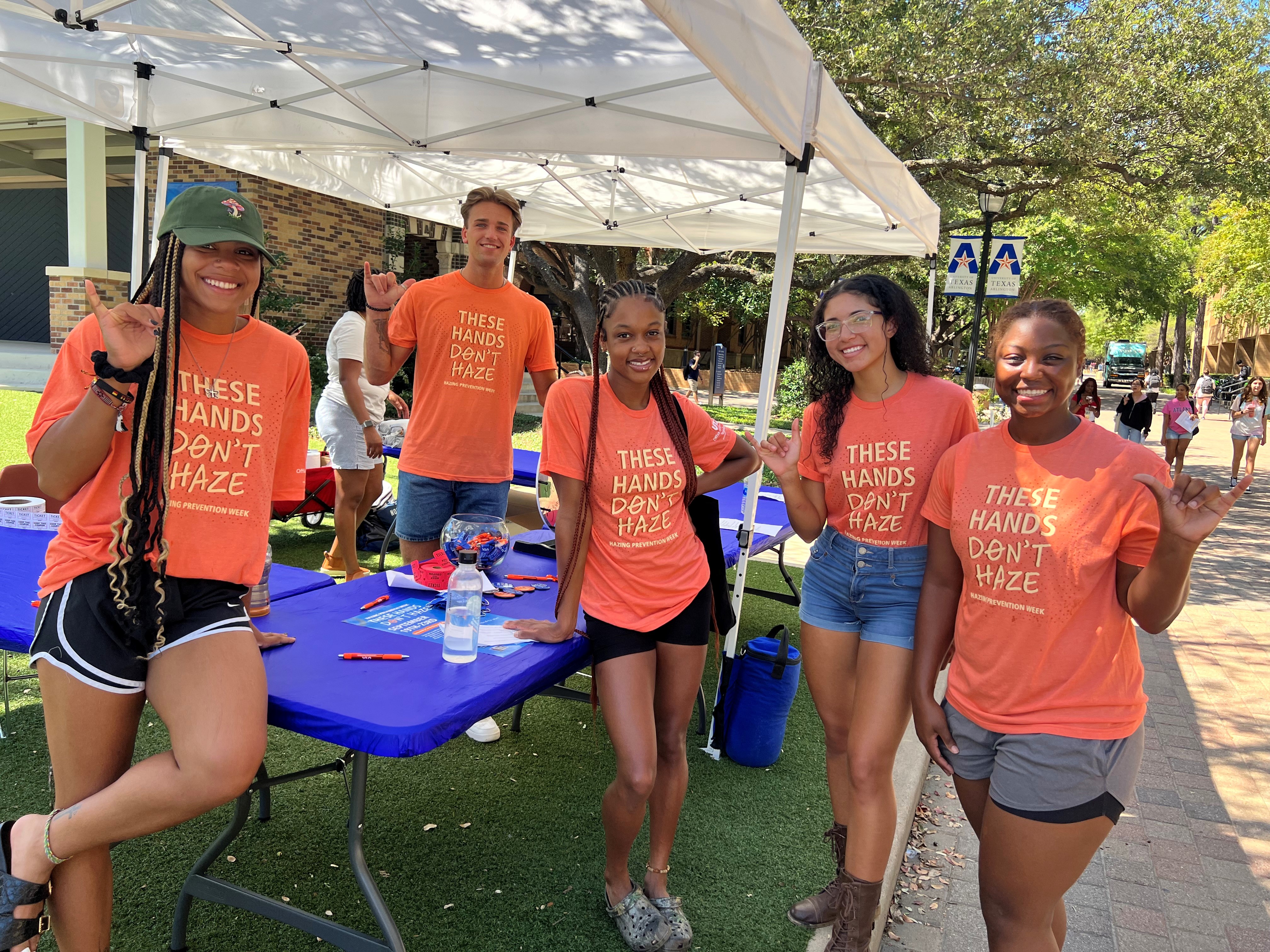 "Going into it I thought: If the conference was not good, at least the food could be good," Tim Kennedy, Director of Student-Athlete Development and Leadership at the University of Texas at Arlington, told us when we asked him about why he decided to bring his university to their first APPLE Training Institute.
For him, the event was a short distance away in Dallas, it only cost his university $400 and he figured that the student-athletes would have a good time traveling a bit and would enjoy staying in a hotel for a weekend.
But when they arrived at the APPLE Training Institute, they received a lot more than good food and lodging.
"We were surprised by how good the content was," Mr. Kennedy told us. "Every single student-athlete that I had brought said that it had far exceeded their expectations."
One of the many things that stood out to the UTA group was how interactive the event was.
"It was more than us being talked at–the students loved the interaction of being trained and coming up with their own ideas for our university. It gives them a sense of ownership; it is not something they are being told to do, it is something they are doing for themselves. It creates an ownership mindset."
Mr. Kennedy and his students fully immersed themselves in the APPLE Training Institute and by the time they left had gleaned a new perspective on substance misuse. But after they returned home from the event, they received an unexpected surprise.
A few months after the APPLE Training Institute, Kennedy was surprised to see that the Gordie Center had followed up with him to see how UTA was implementing their ideas at their university.
"Typically, you go to a conference without thinking that there will be any follow-up. It reminded us that we made a commitment and that we had goals to accomplish."
And accomplish them they did. Thanks to the student-athlete leadership at UTA, the athletics program has implemented a host of programs, policies and events to raise awareness about hazing and substance misuse amongst student-athletes.
One of the goals of UTA after APPLE was to add the Gordie Center's HAZE movie to the required curriculum for new student-athletes. To increase enthusiasm for the film, UTA athletics screened the film in their basketball arena and opened up the arena's concession stands for the student-athletes. The result was a fun and engaging night that increased the students' awareness of the formidable risks of hazing and alcohol.
The event was so successful that it ended up growing beyond the athletics department. Presently, student-athlete leaders are taking the film into freshman residence halls and sharing the film with new students at UTA.
The screening of HAZE was so successful that it went beyond the event. UTA was able to accomplish their goal and they are now showing the film to every new student-athlete in the program. After accomplishing that goal, they now aspire to bring the film into freshmen residence halls in the future.
Beyond raising awareness about hazing, UTA has also gotten involved in combating substance misuse. Melissa Boerner was a softball player at UTA who tragically passed away when she was struck by a drunk driver. The university dedicates a softball tournament in her memory and it is at this softball tournament that Mr. Kennedy and his students have gotten involved in connecting with the community.
"The students set up a sort of alternative 'bar' at the softball game. They setup snack bars and candy bars where they could give out food to the people who came out. Then, as a little game, we would give people the Gordie PUBS cards and quiz them on things like the standard drink size and the signs of alcohol overdose."
The successes at UTA have been so notable that student-athletes from UTA have given presentations at APPLE Training Institutes about their experience with the APPLE curriculum.
"One of the best parts about the APPLE curriculum is that it gives student-athletes the chance to lead. Students come up with their own ideas about presentations. We really like giving students the opportunity of doing things that they can actually put on their resumes."
Since their first APPLE Training Institute, UTA has made great strides to not only enact the APPLE curriculum, but to serve as an example for other universities who want to raise awareness surrounding substance misuse and hazing.
Mr. Kennedy and UTA plan on attending the upcoming APPLE Training Institute in 2024. And this time, we think they are returning for a little more than the free food.